Latest News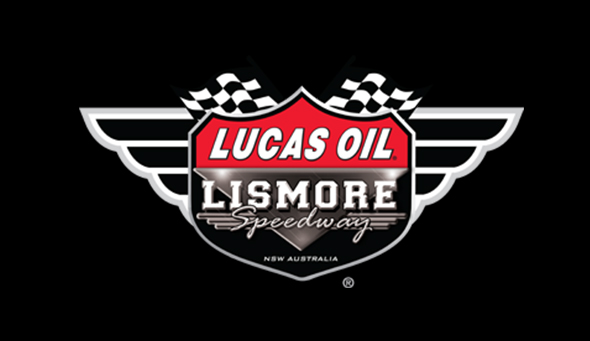 Lucas Oil Director Jeff Pahlke has accepted a two year option to continue the company as naming rights sponsor of Lismore Speedway.
The extension is part of the original three season agreement with Lucas Oil Products of Australia. The Lismore venue will carry the brand name of Lucas Oil Lismore Speedway for at least another two seasons.
Mr Pahlke did not hesitate to continue his involvement with the northern NSW track when approached by promoter David Lander.
"When we look at opportunities of sponsoring Lismore Speedway, we look first up at where – and if – it would benefit our local distributors and also distributors in nearby areas," Mr Pahlke said.
"Lismore is a perfect spot, with competitors travelling from both southern Queensland, regional and metropolitan NSW. When we became involved with David and his team, timing was perfect as we were full steam ahead in a major branding push which has worked extremely well.
"We do have a good relationship with David. We speak to each other a couple of times per year, which is good because that means everything is running smoothly," Mr Pahlke explained.
David Lander is delighted to continue the association with Lucas Oil and is very appreciated of their past – and continued – support.
"It has been a great working relationship," Lander acknowledged.
"I want to sincerely thank Jeff for continuing his and Lucas Oil involvement for the next two seasons.
"All our branding will remain the same throughout all areas of media advertising we will use in the next two seasons. There also will be special promotions and nights devoted to Lucas Oil in this coming season and the following season," he added.
It is the branding exposure that Mr Pahlke has been very happy with since Lucas Oil became involved with Lismore Speedway.
"Due to our involvement with not only Lismore but all of our sponsored tracks, teams and drivers, Lucas Oil is out there not only as a premium brand of additives and supplements to enhance the everyday car driver's machine, but also a range of specialist high performance oils and products for all levels of motorsport."
Meanwhile the countdown to the new season at Lucas Oil Lismore Speedway is on in earnest with the first meeting set for November 1, highlighted with the annual running of the V8 Dirt Modified Lord Mayor's Cup.
The venue will conduct 16 shows between November and the final meeting of the season – the NSW V8 Dirt Modified Championship – set for two big nights next Easter (April 4 and 5).
Another highlight of the 2014/15 term will be the second running of the POWRi World Midget Championship on January 30 and 31.
Lucas Oil Lismore Speedway and the Supercheap Auto Archerfield Speedway in Brisbane are the only two Australian venues contracted by the Performance Open Wheel Racing (Inc) international sanctioning body to host rounds of the world title.