Latest News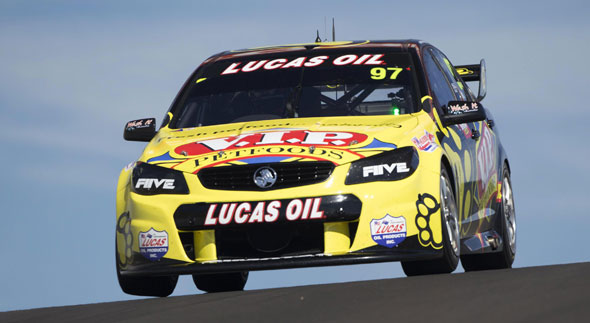 Lucas Oil's Shane van Gisbergen and Jonathon Webb will start Australia's Great Race, the Supercheap Bathurst 1000, from pole position after taking out the all-important Top-10 Shootout this afternoon. 
Van Gisbergen, in the TEKNO Autosports VIP Petfoods/ Lucas Oil Commodore, set a time of 2:06.3267s to secure his maiden pole at Mt Panorama.
The 25-year-old said the maiden pole fulfills a childhood dream, having watched fellow Kiwi Greg Murphy's 'Lap of the God's' back in 2003.
"It's pretty special. Pole at Bathurst is something you dream about. I actually watched 'Lap of the God's' before the Shootout to pump myself up," Van Gisbergen said.
The Lucas Oil driver admits he was a bit cautious on his flying lap of the 6.213km circuit, ensuring he didn't make a mistake.
"It was pretty dirty and slippery but I knew what I had to do. I didn't want to muck up the last corner so I probably under braked a bit, but it was a clean lap," Webb said.
"I had a few little lock-ups but nothing major. I was losing time on my splits compared to yesterday, but I didn't get too stressed out and just tried to stay clean and finish the lap off."
Co-driver Webb said the Lucas Oil Commodore has come along in leaps and bounds compared to the start of the weekend.
"The team has done a great job to turn the car around and give us something that's fast and comfortable for the race tomorrow," he said.
"Our car wasn't great to start the weekend, but we did a lot of work to improve it. Shane pulled a lap out in qualifying to get second and then did it again when it counted today."
The 161-lap Supercheap Auto Bathurst 1000 takes place at 10:30 AEDT following a 20-minute warm up at 7:50.