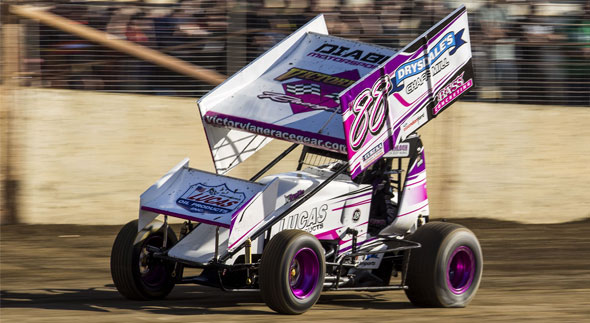 Starting from the front row in Pakenham car owner Matt Eastham's #V88 Victory Racegear/ Lucas Oil Sprintcar, Pestka, diced with Glen Sutherland for the entire race before holding on to record the win, while Brett Milburn and fellow Lucas Oil racer Johnny Vogels remained hot in tow.
The South Australian driver was a stand out in last year's World Series Sprintcars and gained the attention of Eastham, who offered him the #V88 seat for season 2014/15.
Petska will contest the Scott Darley Challenge at Sydney Speedway this weekend before returning to Avalon Raceway for the President's Cup next week - the President's Cup one of two major lead-up races to the Lucas Oil Grand Annual Sprintcar Classic, which will be held at Sungold Stadium, Warrnambool, on 23-25 January.
Image Supplied © SprintcarZone/Dave Langley