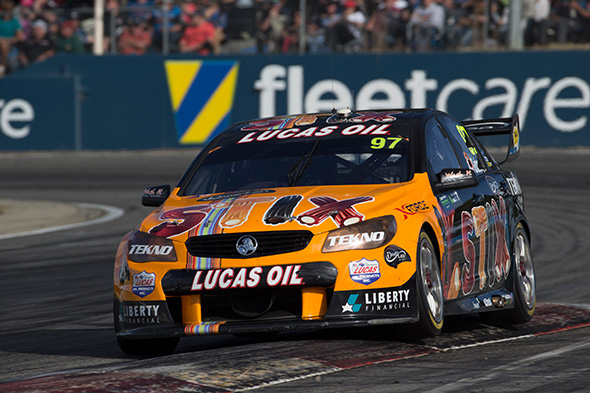 Perth's Barbagallo round was a weak point in the Darrell Lea STIX/Lucas Oil Commodore driver's 2014 campaign, and Van Gisbergen was determined to conquer the 2.42km circuit this time around.
"We were much quicker this year, but our results don't really show it," Van Gisbergain said.
"The Darrell Lea STIX/Lucas Oil Commodore was strong for the most part, but qualifying hurt me for Race 8, and a Safety Car came at the wrong time in Race 9. There's no other way to explain it."
Van Gisbergen also said strategy also played a role in a weaker result in Saturday's second race.
"We sacrificed a result in Race 8 in order to have better tyres for Sunday, but we ended up being stung by the safety car," he said.
"It's disappointing. We had speed, but we weren't as strong as we should have been. We had the pace to be in the top five."
Van Gisbergen is sixth in points as the series heads to regional Victorian circuit Winton Raceway for round four.
"We were quick at Winton last year, so I'm looking forward to getting back there," Van Gisbergen said.
The Winton SuperSprint takes place 15-17 May and makes up races 10-12 of the V8 Supercars Championship.