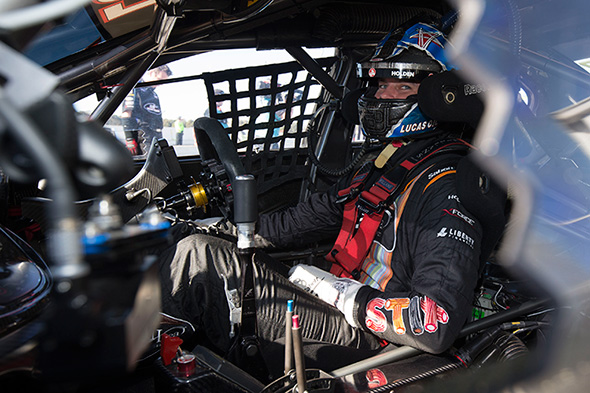 TEKNO Autosports carried out a 60km shakedown of the new Commodore at Queensland Raceway last week, and Van Gisbergen said the new #97 was faultless.

"I love the feeling of a new car. Everything is fresh and feels nice and tight," Van Gisbergen said.

"My old car was great, and this one feels like a fresher version. The only thing it's missing is the smell of a new car."

With its warm climate and hot on track action, Hidden Valley is a favourite event for Van Gisbergen.

"Darwin is always a great event. It's a great circuit for both the drivers and the fans, and really has an atmosphere," Van Gisbergen said.

"The track has everything. There's a long straight, and a real mix of turns with sweeping corners and a hairpin.

"Normally it's a challenge because there's not much grip, but the track has been resurfaced since last year, so it will be the opposite this time."

Last year the TEKNO Autosports racer was on the podium in two of three races, and this year he returns to the 2.9km circuit defending 13 top 10 finishes in a row, including a win in 2011.

"I've always gone well at Hidden Valley, so I'm excited to see what my new car can do," Van Gisbergen said.

"My fellow Kiwis have had a great week with Earl Bamber winning the Le Mans 24 Hours, so it's up to me to keep flying the flag this weekend!"

The SKYCITY Triple Crown Darwin is made up of two 60km races on Saturday, and a 200km feature on Sunday.