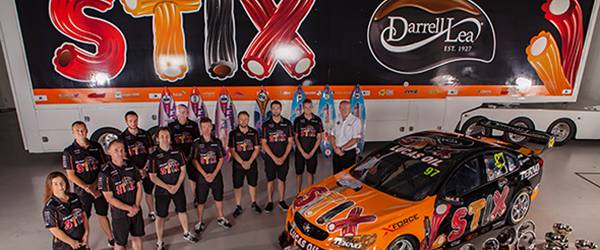 Lucas Oil's Shane van Gisbergen delivered the perfect parting gift to TEKNO Autosports, winning the final V8 Supercars race of the year at the Coates Hire Sydney 500.
Van Gisbergen finished second in the weekend's opening race, before finishing sixth in the second, then qualifying his #97 Darrell Lea STIX Commodore on the front row for Sunday's Race 36 - missing out on pole by a narrow 0.0187s.

"My two goals coming into this weekend was to win for the third straight year at Homebush and make my final Top 10 Shootout with TEKNO Autosports, and I achieved both," Van Gisbergen said.

"I put a bit of pressure on to do it, and I can't think of a better way to thank the team for the past three seasons. It was the fairy-tale finish.

"It was tough to strap into the #97 Darrell Lea STIX Commodore for the last time, but the team was faultless and it showed."

The Kiwi admitted he was forced to work for his win, and after putting the pressure on race one and two winner Jamie Whincup was relieved to see him run up an escape road towards the end of the 74-lap finale.

"It wasn't easy. We didn't have that one won until Jamie made that mistake. I certainly didn't need that safety car with only a handful of laps to go with how strong he was!"

After celebrating two victories and a further five podiums throughout the year, Van Gisbergen secured fourth in the V8 Supercars driver's championship.

Lucas Oil also took out two concurrent Sprintcar events on Saturday night, with Jamie Veal and Andrew Scheuerle both recording their sixth wins of season 2015/16 at Sydney Raceway and Archerfield Speedway respectively.