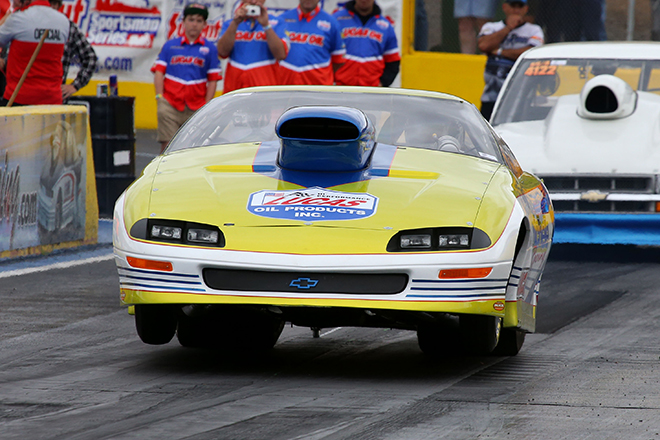 In the final of Top Sportsman, it was a battle of the Lucas Oils-supported racers, with Matt Forbes (5.001s/143.33mph) taking on and defeating current Champ and Nitro Up North winner Jason Stares (4.796s/146.10mph).
For Stares, it was his third final in a row dating back to last season's Grand Final, but this time it was Forbes who took the victory – his first ever event win in Top Sportsman after having previously won national events and Championships in Super Gas and Modified.

On his way to the victory, Forbes dispatched Frank Oliveri (Rd1) and top qualifier Dan Saliba (Rd2), while Stares faced off and took victory from Rick Smith (Rd1) and Greg Damiani (Rd2) on his way to the final stand.

"This is fantastic – this is the third category we have won in now – Super Gas, Modified and Top Sportsman – but to get a win in this class which I class as a really, really tough class against some of the best racers is very satisfying," Forbes said.

"This is Frank and Gilbert Nichele's car which they allowed me to drive for them, we brought it up and we had a real struggle in the first two qualifiers - we had to abort the passes as it was not going straight at all.

"So we worked and worked and by the third qualifier we got it down the track in some fashion and then the fourth one was really good. When we started today the car just got better and better and the driving sort of got better as well!

"We met Jason Stares in the final, we are both sponsored by Lucas Oil Products and Sunset Performance Engines.

"Jason is a tough racer, there is no doubt about that. That is why he carries the number one on the side of his car, so to race him and then to beat him was very satisfying – he is a great racer and I have a lot of respect for him.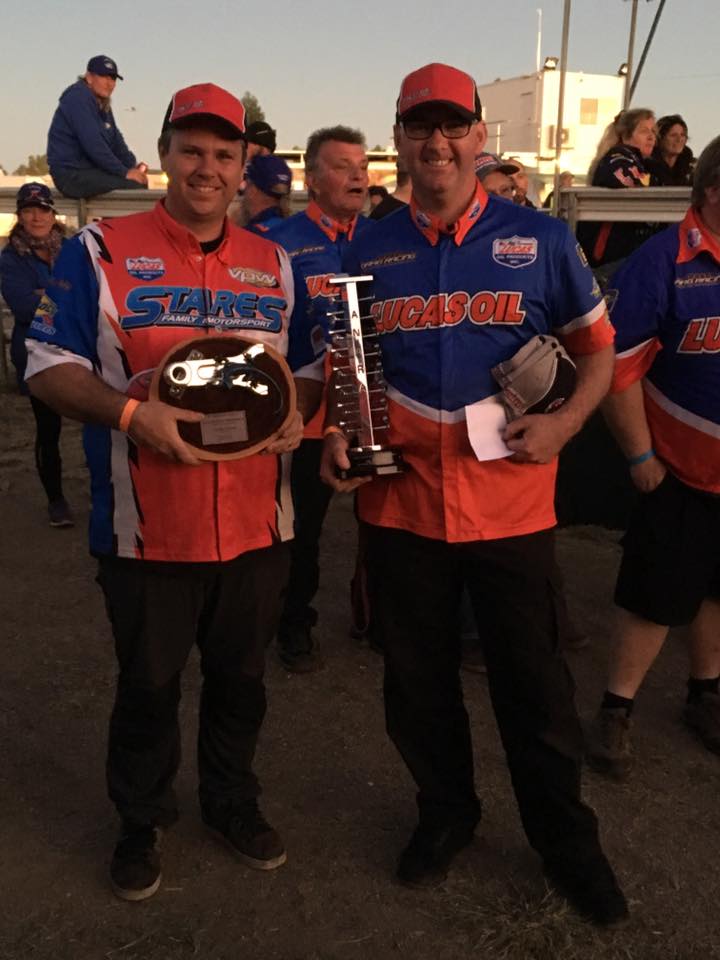 "The car was pretty much on the 5.001s all day, and we went out and won the semi-final and I had dropped the nose a little bit at the end. So for the final I was really tossing up on whether to set the dial-in at 4.99s or 5.0s – we went with a 5.0s as you can always turn a 4.99s into a 5.0s, but you can't turn a 5.0s into a 4.99s!

"We went out there, I was under the impression I would hit the tree hard and Jason is a faster car and would chase me. I got to the end and didn't see him so I dropped the nose, and went 5.001s – we were all pretty happy with that."